About RadBiz
Welcome and thank you so much for visiting RadBiz.com!
I am a Seniorpreneur who shares links as a money making hobby.
My mission is to help YOU share links as a money making hobby!
Most people want a Simple, Consistent, Ongoing method of making money online that starts working today without spending all of their free time … and money.
Does that interest you?
The focus of this website is to help you learn how to make $500 to $1,000 each month as an affiliate marketer.
Once you learn how to do that, you might want to scale your efforts to earn MORE than $500 to $1,000 each month.
Or maybe not.
Many of us would be satisfied with an extra $500 to $1,000 per month for minimal effort and expense.
Does that interest you?
It's your life. It's your choice. You gotta do what's best for you.
Of course, I don't know you.
So, I cannot guarantee (express or implied) that you will make money. Or that you will not lose money.
My best suggestion? Stay with me ..... you can do it!
Throughout my working career, I focused on helping businesses to attract and retain customers, clients, and patients.
My efforts helped to produce millions of dollars in revenue and profit growth for companies such as:
and a variety of consulting clients.
And, I proudly taught in the Business School at the University of Tulsa for 10 years.
My participation with organizations includes serving on the Boards of Delta Dental of Oklahoma, Oklahoma Central Railroad, and the Tulsa Running Club.
In addition, I served on the Board of my church for many years.
I am a Life Loyal Sigma Chi, a Junior Achievement volunteer, and have been involved with many other clubs, parent associations, and groups.
I take great pride in being a trusted and respected member of the Internet business community.
Thank you so much for your interest in my approach to Affiliate Marketing as a money-making hobby!
If you have suggestions for improvements to RadBiz, please use the Contact Form to let me know your thoughts.
Thanx!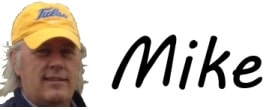 Click To Subscribe