If you would like to contact me . . .
Please use this form for your questions, comments, or suggestions.
I will do my best to reply to you within 48 hours.
If you choose to use this Contact form, the information you provide is immediately sent to me. No information is stored on a server. No cookies are used for processing your form. No personally identifying information (or any other information you proactively provide for submission with this form) is ever recorded or stored anywhere on a server or in a cookie.
Thanx for visiting my website.

I wish you well.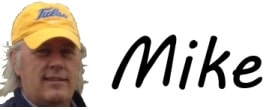 P.S. Want to continue to grow your business? Simply Subscribe to be notified when I add important new information to RadBiz.